SAN FRANCISCO COMPOSERS CHAMBER ORCHESTRA
Presents "Across Time and Space" at Old First Concerts
Saturday, June 7, 2014 at 8 pm
Old First Presbyterian Church
1751 Sacramento Street/Van Ness, San Francisco, CA 94109


PROGRAM
Martha Stoddard earned her Bachelor of Arts degree at Humboldt State University and Master of Music from San Francisco State University, where she studied flute, conducting, and composition. She was recently named Program Director of the John Adams Young Composers Program at the Crowden Music Center and has held the position of Artistic Director of the Oakland Civic Orchestra since 1997. Stoddard is Associate Conductor of the San Francisco Composers Chamber Orchestra and Director of Instrumental Music at Lick-Wilmerding High School. Other activities include engagements as Musical Director for Lisa Scola Prosek's Belfagor and Trap Door, John Bilotta's Trifles, Mark Alburger's Job: A Masque, and the Erling Wold / Davide Verotta / Scola Prosek / Stoddard Dieci Giorni, premiered in San Francisco in 2010. In October 2012, she conducted the premiere of Scola Prosek's The Daughter o the Red Tsar, featuring tenor John Duykers. A 2009 and 2010 recipient of AscapPlus Awards, her music has been performed in San Francisco through the American Composer's Forum, by the Sierra Ensemble, Avenue Winds and in the UK by flutists Carla Rees and Lisa Bost. She has had performances by the San Francisco Choral Artists, Schwungvoll!, the Community Women's Orchestra, Oakland Civic Orchestra, Womensing, Bakersfield Symphony New Directions Series, in the Trinity Chamber Concert Series and the New Music Forum Festival of Contemporary Music. Recent commissions include Points of Reference, Outbursts: an Homage to Brahms, Orchestral Suite for the Young of all Ages, and the Trio for Clarinet, Cello, and Piano.

Martha Stoddard

Roberto Becheri received his Doctorate in Composition, at the Conservatory of Florence, Italy, and also a degree in Literature from the University of Bologna. His Composition studies were with Gaetano Giani Luporini, Carlo Prosperi, Armando Gentilucci, and Giacomo Manzoni. He currently teaches composition at the Conservatory of Florence. He also teaches musical analysis with the Guido D'Arezzo Foundation, in Arezzo. His compositions include works for theater, and "microtheatrical" works, a musical genre he created, characterized by music purposefully bare of all elements of lyric opera. Roberto Becheri is currently collaborating on Italy's National Edition of the Works of Palestrina. He is the author of In attesa dell'alba a treatise on the intersection of his various interests (philosophy, aesthetics, history of religions, acoustics, and harmony).

Roberto Becheri

Bridges: An American Short Cantata for Soprano & Chamber Orchestra

Maria Mikheyenko, Soprano

Davide Verotta was born in a boring Italian town close to Milano and moved to the very much more exciting San Francisco in his late twenties. He studied piano at the Milano Conservatory and piano and composition at the San Francisco Conservatory and State University (MA in composition), and at the University of California at Davis (PhD). He is an active solo and ensemble piano recitalist, and he is actively involved in the new music performance and composition scene in the San Francisco Bay Area. Recent compositions include works for orchestra, chamber opera, dance, piano solo, and different chamber ensembles. For more information please visit his web site at http://www.davideverotta.com.

Davide Verotta
intermission
The multi-instrumentalist Michael Cooke is a composer of jazz and classical music. This two-time Emmy, ASCAPLUS Award and Louis Armstrong Jazz Award winner plays a variety of instruments: you can hear him on soprano, alto, and tenor saxophones, flute, soprano and bass clarinets, bassoon and percussion. A cum laude graduate with a music degree from the University of North Texas, he had many different areas of study; jazz, ethnomusicology, music history, theory and of course composition. In 1991 Michael began his professional orchestral career performing in many north Texas area symphonies. Michael has played in Europe, Mexico, and all over the United States. Cimarron Music Press began published many of Michael's compositions in 1994. After relocating to the San Francisco Bay Area, he has been exploring new paths in improvised and composed music, mixing a variety of styles and techniques that draw upon the creative energy of a multicultural experience, both in and out of America. In 1999, Michael started a jazz label called Black Hat Records (blackhatrecords.com) and is currently on the Board of Directors of the San Francisco Composers Chamber Orchestra. The San Francisco Beacon describes Michael's music as "flowing out color and tone with a feeling I haven't heard in quite a while. Michael plays with such dimension and flavor that it sets (his) sound apart from the rest." Uncompromising, fiery, complex, passionate, and cathartic is how the All Music Guide labeled Michael's playing on Searching by Cooke Quartet, Statements by Michael Cooke and The Is by CKW Trio. His latest release, An Indefinite Suspension of The Possible, is an unusual mixture of woodwinds, trombone, cello, koto and percussion, creating a distinct synergy in improvised music that has previously been untapped.

Michael Cooke

Brian Holmes is a physics professor at San Jose State University, specializing in the physics of musical instruments. He usually composes for voice or chorus. During the last year, he has completed commissions for the Peninsula Women's Chorus, the Peninsula Girls Chorus, Pinewood School, and Castileja School. His opera The Fashion God was performed last May by Fresh Voices VI; the song cycle Updike's Science will be performed by Lara Bruckmann as part of Fresh Voices VII later this month. Next weekend, the San Jose Symphonic Choir will perform two pieces of his in Palo Alto as part of a NACUSA concert; one is a premier.

Brian Holmes

Two Songs from "The Trumpet"

I. Higgins is Gone
II. To Musick, to Becalm his Fever


Brian Thorsett, Tenor


John Beeman studied with Peter Fricker and William Bergsma at the University of Washington where he received his Master's degree. His first opera, The Great American Dinner Table was produced on National Public Radio. Orchestral works have been performed by the Fremont-Newark Philharmonic, Santa Rosa Symphony, and the Peninsula Symphony. The composer's second opera, Law Offices, premiered in San Francisco in 1996 and was performed again in 1998 on the steps of the San Mateo County Courthouse. Concerto for Electric Guitar and Orchestra was premiered in January 2001 by Paul Dresher, electric guitar. Mr. Beeman has attended the Ernest Bloch Composers' Symposium, the Bard Composer-Conductor program, the Oxford Summer Institutes, and the Oregon Bach Festival and has received awards through Meet the Composer, the American Music Center and ASCAP. Compositions have been performed by Ensemble Sorelle, the Mission Chamber Orchestra, the Ives Quartet, Fireworks Ensemble, the Oregon Repertory Singers and Schola Cantorum of San Francisco.

John Beeman

Carla Brooke, Librettist

Scene 1

Adam Flowers, Ishi
Chorus of the Ancestors

Click on the links to listen to the music.

Click on the links for video.


Microsoft Media Player or for Mac:
VLC Media Player.
PERFORMERS



Flute
Bruce Salvisberg
Harry Bernstein

Oboe
Stardust
Mark Alburger

Clarinet
Michael Kimbell
Rachel Condry

Bassoon (ContraBassoon**)
Michael Cooke
Michael Garvey
Lori Garvey**




Trumpet
Michael Cox

Horn
Brian Holmes

Piano
Davide Verotta

Percussion
Victor Flaviano
Anne Szabla
Martha Stoddard




Violin I
Monika Gruber

Violin II
Harry Bernstein

Viola
Nansamba Ssensalo

Cello
Ariella Hyman

Bass
John Beeman
Soprano
Jennifer Brody
Maria Mikheyenko
Diana Pray


Alto
Valentina Osinski
Gabriela Estephanie Solis
Nicole Takesono



Tenor
Will Betts
Jimmy Kansau
Brian Thorsett


Bass
Jefferson Packer
Daniel Pickens-Jones
David Varnum







Bridges: An American Short Cantata For Soprano And Chamber Orchestra is intended to build an ideal bridge between the Ponte Vecchio in Florence, where Becheri resides, and Golden Gate Bridge in San Francisco, where Bridges has its World Premiere. The text comes from American poems by Will Allen Droomgole, Henry Wadsworth Longfellow, Edward Pollock, William Henry Rhodes, and Joseph Baermann Strauss -- and has been arranged to build a poetic bridge. Verses from Droomgole's The Bridge Builder stay as pillars and maintain the principal theme, an ascending-descending melodic bridge permeating the entire cantata. Between pillars flows the river, pictured initally by Longfellow's The Old Bridge at Florence and subsequently in the Golden Gate Bridge dedication collection. The overall rondo scheme both of poems and music is A B A' C A''.
Ishi Emerges pertains to the last survivor of the Yahi tribe, who was found barely alive in 1911, shaking and emaciated, wandering down from Mt. Lassen to Orville, CA. Following the massacre of his people two years previously, he had lived alone in the wilderness. Ishi was brought to the Museum of Anthropology in San Francisco, where he became a full-time resident and educated people about Native- American life. At first it was challenging for Ishi to assimilate into a culture so radically different from his own, and to receive so much public attention. During these last five years of his life, Ishi developed close friendships with anthropologists and their families. His gentle and insightful manner had a transforming effect on those who knew him. The composer and librettist chose to convey the deep wisdom of his heroic life through opera, an art form that evokes powerful emotions through voice. Scene 1 takes place as Ishi emerges from Deer Creek, surrounded by the witnessing voices of nature. Echoing chants of ancestors continue to harmonize with voices of nature, as Ishi pantomimes his story through gestures of mourning. Floating remains of Ishi's family are witnessed by the chorus as Ishi appears -- the sole survivor of the Yahi tribe. He spins in circles, while the chorus tells his story of living in hiding for 40 years, hearing gunshots. As he sings alongside the chorus, Ishi counts down in Yahi from seven to one, seven survivors to only one. The chorus exits and Ishi remains alone on stage and sings: "The last one..."
Triangles is a composition in line with Pollock, which the San Francisco Composers Chamber Orchestra premiered 12 years ago. The present work uses guided improvisation and colorist techniques to create its soundworld. The title comes from the triangular number sequence that inspired the form of the piece. There are three large sections, lasting four minutes each. These large section have a fundamental pitch center of ii-V-I, typical jazz cadence. These large partitions are themselves made up of three subdivisions A (modal runs), B (intervalic movements), and C (chordal sustains). Each of these parts (A, B, C) are also made up of three variants, each lasting a value in the triangular number sequence (ex: 10, 15, 21, 28, 36, 45). One could also look at Triangles as a quasi rondo: A, B, C, B1, C1, A1, C2, A2, B2. While three is the magic number for this composition, the numerics are just the glue for the work. With sound-washes of runs, thick Ruggle-esque chords, and intertwining spontaneous melodies -- Triangles aims to paint pictures in the mind.
The Two Songs, Higgins is Gone (Variations for Two Pianos, Donald Justice, 1925-2004) and To Musick, to Becalm his Fever (Robert Herrick, 1591-1674), have been arranged from the song cycle The Trumpet. The premiere was by tenor John Bellemer and the Peninsula Symphony in 1995. A chamber version of Higgins (high voice, violin, tenor, and piano) has been published by Thompson Edition. Before taking up poetry, Pulitzer Prize-winner Justice (Selected Poems, 1980) studied music with Carl Ruggles. This poem, used by permission, deals with an actual incident, in which Thomas Higgins was denied tenure at the University of Central Arkansas. Herrick (1591-1674) was an English poet and cleric.
Variations On A Short Theme For Flute And Strings (a.k.a. Short Variations for Flute and Strings) began as a quartet commissioned by the Left Coast Chamber Ensemble for their inaugural Intersection Project. It is expanded here to string orchestra with flute. The variations are based on an eight-bar theme and ground bass in 5/8, and was inspired by the finale passacaglia to Brahms's Fourth Symphony. Lilting mostly in odd- meter patterns, with a few phrases of steady ensemble eighth notes, it progresses through a series of 13 variations, ending with the theme and ground bass imbedded in driving 16th-note patterns.
Rehem is a piece for orchestra that takes inspiration from Shostakovich's production from the early 1950's. The piece was original a much shorter solo cello composition, that metamorphosed into a quartet, a sextet, and finally this current version. It has a rather complex form generated by two main sections: A (the beginning slow section) and B (the following faster section), where each is in turn organized around a different group of recognizable motives. The sections are exposed in sequence and then intertwine in an overall ABABAB form (exposition of materials A, faster tempo section B, elaboration of materials found in A, restatement/elaboration of materials B, short reappearance of A, ending with B). The title reflects a sort of personal fascination with the God Hermes (Rehem is an incomplete anagram of his name): the trickster, the messenger between mortals and gods, the protector of the arts and thieves.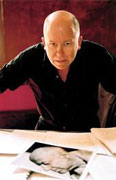 Dr. Mark Alburger is the Music Director, Conductor and founder of the San Francisco Composers Chamber Orchestra. Mark is an eclectic American composer of postminimal, postpopular, and postcomedic sensibilities. He is the Music Director of Goat Hall Productions / San Francisco Cabaret Opera, Editor-Publisher of 21st-Century Music Journal, an award-winning ASCAP composer of concert music published by New Music, Instructor in Music Theory and Literature at Diablo Valley College, Music Critic for Commuter Times, author, musicologist, oboist, pianist, and recording artist.
Dr. Alburger studied oboe with Dorothy Freeman, and played in student orchestras in association with George Crumb and Richard Wernick. He studied composition and musicology with Gerald Levinson, Joan Panetti, and James Freeman at Swarthmore College (B.A.), Karl Kohn at Pomona College, Jules Langert at Dominican College (M.A.), Tom Flaherty and Roland Jackson at Claremont Graduate School (Ph.D.), and Terry Riley.
Since 1987 he has lived in the San Francisco Bay Area, initially producing a great deal of vocal music with assembled texts, including the opera Mice and Men (1992), the crisis-madrigal collection L.A. Stories (1993), the rap sheet For My Brother For My Brother (1997), and the hieratic Passion According to Saint Matthew (1997).
Since 1997, Dr. Alburger has gridded and troped compositions upon pre-existent compositions ranging from world music and medieval sources to contemporaries such as George Crumb and Philip Glass. To date, he has written 16 concerti, 7 masses and oratorios, 12 preludes and fugues, 20 operas, 6 song cycles, 9 symphonies -- a total of 130 opus numbers and more than 800 individual pieces. He is presently at work on Waiting for Godot and Diabolic Variations.
Martha Stoddard, Associate Conductor earned her Bachelor of Arts degree at Humboldt State University and her Master of Music degree from San Francisco State University, where she studied flute, conducting and composition. She was named Program Director for the John Adams Young Composers Program at the Crowden Music Center in 2012 and has held the position of Artistic Director of the Oakland Civic Orchestra since 1997.She is Associate Conductor of the San Francisco Composers' Chamber Orchestra and Director of Instrumental Music at Lick-Wilmerding High School.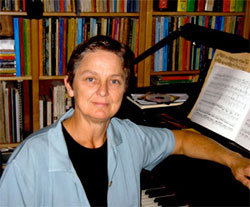 Her most recent commissions include today's premiere and her Trio for Clarinet,Cello and Piano for the 2009 San Francisco Chamber Wind Festival at the San Francisco Conservatory.  She has held the position of Artistic Director of the Oakland Civic Orchestra since 1997. Other recent conducting activities include engagements as Conductor for the John Adams Young Composers' Orchestration Workshops at the Crowden School, Musical Director for the operas Belfagor and Trap Door by Lisa Prosek, Guest Conductor for the San Francisco All City High School String Orchestra and the Santa Rosa Youth Symphony Summer Academy Orchestra. She has also served as an adjudicator for the San Francisco Conservatory of Music and Santa Cruz Youth Symphony Concerto Competitions.  Ms. Stoddard is founding member and director of ChamberMix, and is a featured performer on alto flute in John Bilotta's Shadow Tree (Capstone Records CPS-8787) and in John Thow's Cantico  (Palatino label #1001) Marika Kuzma, conductor, and as conductor for Janis Mercer's, Voices (Centuar Recordings, CPS 2951).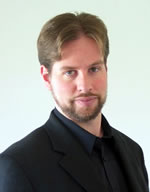 John Kendall Bailey is an Associate Conductor with the San Francisco Composers Chamber Orchestra and is Principal Conductor and Chorus Master of the Trinity Lyric Opera, Music Director and Conductor of Voices of Musica Sacra, and Artistic Director of the San Francisco Song Festival. In 1994, Mr. Bailey founded the Berkeley Lyric Opera and served as its Music Director and Conductor until 2001. Since then he has been a guest conductor with the Oakland East Bay Symphony, Oakland Youth Orchestra, and Oakland Ballet, and music director and conductor for productions with North Bay Opera, Mission City Opera, Goat Hall Productions, Solo Opera, the Crowden School and Dominican University. From 2002-2006 he was the Chorus Master of the Festival Opera of Walnut Creek. Mr. Bailey is also a composer, and his works have been performed and commissioned in the Bay Area and abroad.
Mr. Bailey also maintains a busy performance schedule as a bass-baritone, oboist, and pianist, and has performed with the San Francisco, Santa Rosa, Oakland East Bay, Berkeley, Redding, Napa, Sacramento, and Prometheus symphonies, American Bach Soloists, Philharmonia Baroque Orchestra, the Midsummer Mozart and West Marin music festivals, San Francisco Bach Choir, Coro Hispano de San Francisco, Pacific Mozart Ensemble, California Vocal Academy, San Francisco Concerto Orchestra, Masterworks Chorale of San Mateo, Baroque Arts Ensemble, San Francisco Korean Master Chorale, the Master Sinfonia, the Mark Morris and Merce Cunningham dance companies, Goat Hall Productions, Opera Piccola, the Berkeley, Golden Gate, and Oakland Lyric Opera companies, and many other groups. He has recorded for the Harmonia Mundi, Koch International, Pro Musica, Wildboar, Centaur, and Angelus Music labels.
Mr. Bailey has been a pre-performance lecturer for the Oakland East Bay Symphony and the San Francisco Opera, a critic for the San Francisco Classical Voice, a writer of real-time commentary for the Concert Companion, and has taught conducting at the University of California at Davis.
Hailed as "a strikingly gifted tenor, with a deeply moving, unblemished voice" (sfmusicjournal.com), Brian Thorsett is excelling in opera, oratorio, and recital across the world. Since taking to the operatic stage in 2001, he has been seen and heard in over 100 diverse operatic roles. As a concert singer Brian fosters a stylistically diversified repertoire of over 250 works, which has taken him to concert halls across the US and Europe. His voice has been featured in film and commercials, being the artist for Soundiron studio's Voice of Rapture: The Tenor. Brian's first solo album will be released fall 2014, featuring works of Frank Tours, Idabelle Firestone, Victor Herbert and their contemporaries arranged for salon orchestra. He will also contribute the Rossetti Songs of David Conte to a recording of that composer's music. Thorsett is a graduate of San Francisco Opera's Merola Program, Glimmerglass Opera's YoungAmerican Artist program, American Bach Soloists' Academy, the Britten-Pears Young Artist Programme at Aldeburgh, England and spent two summers at the Music Academy of the West. Brian has recently been named Assistant Professor at Virginia Tech and previously served on faculty at Santa Clara University and University of California at Berkeley.
A native of St. Petersburg, Maria Mikheyenko has sung with the Russian Chamber Orchestra, San Francisco Russian Festival, and presents recitals of Russian Romances throughout the Bay Area. Opera credits include Berkeley Opera, Pocket Opera, Capitol Opera Sacramento, Bay Shore Lyric Opera, Opera Lafayette, Oakland Opera Theater, and the Austrian American Mozart Academy of Salzburg. In the world of contemporary music, she is a frequent collaborator with Bay Area composers. She has performed in three world premiere works by Lisa Scola Prosek: Leonardo's Notebooks, Belfagor, and Trap Door. With San Francisco Cabaret Opera, she has multiple San Francisco and world premiere roles in Mark Alburger's operas (including Lennie Small in Mice and Men, Delilah in Sex and Delilah, and Edward Gibbon in Diocletian: A Pagan Opera), as well as portraying The Prophetess in Henry Purcell's Dioclesian and a Quark Sister in John Bilotta's Quantum Mechanic. Ms. Mikheyenko has been a guest artist on the national radio show West Coast Live! and is a member of the award-winning Pacific Mozart Ensemble, collaborating with artists such as Meredith Monk and Dave Brubeck.
Carla Brooke has collaborated with her husband John Beeman, as an author, librettist, and lyricist. Besides writing the libretto for his opera, The Answering Machine, Brooke also wrote the text for the choral Angel of Peace, performed at the Oregon Bach Festival. She co-authored Foam, a musical-dramatic work, and wrote the book and lyrics for the children's musical El Condor. As an author and poet, Carla has written Artfelt, a guide for helping children deal with grief, and recently, Hanai and I, a children's story. Her poetry and essays have been published by Insight Meditation Center in a collection called Passing It On.